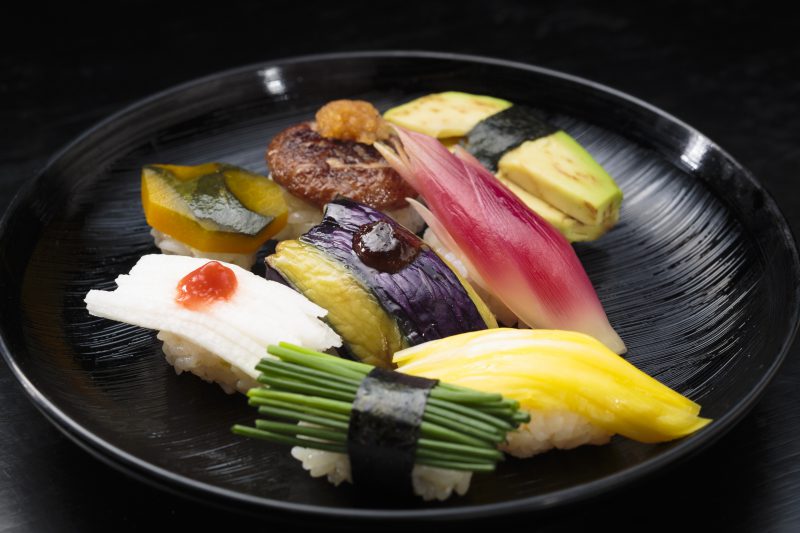 Japan is known for its incredible cuisines with a large variety of dishes for every taste. If you are vegetarian & visiting Japan or simply interested in Japanese cuisines, you may be wondering about the Japanese vegetarian food options available. You will be pleased to know that in Japan the options are extensive from vegetable tempura to sushi filled with pickled vegetables, hot pots brimming with tofu & fresh vegetables to healthy noodles and rice dishes.
Most people in Japan who eat meat also eat lots of vegetarian food, they just do not realize it. You will find food most at izakaya & other typical Japanese restaurants. Once you find a vegetarian cuisines you like, if you do a little more research in finding places specializing in that particular cuisine, you will open up a whole new world.
Vegan Japanese Staples
Japanese food involves gaining familiarity with the key ingredients. Here are some of the main vegan staples of Japanese cooking. Miso, Tofu, Soba and Udon Noodles, Gomacio, Tamari and Shoyu, Mushrooms, Sprouts, Wasabi, Seaweed, Rice, Pickled Ginger & Umeboshi.
Since at Yubara Onsen sand bath is a mixed bathing outdoor bath, the landlord of Yubara Onsen will make it easy for women to take a bath. 24 hours free hot spring at Yubara Onsen.
Hakkei is famous for its vegetarian friendly meals. Japanese cuisines are made with fresh vegetables. Guest from abroad request for Vegan Japanese cuisines. Hakkei will served you all vegans meals. Kindly do not hesitate to order your favorite Japanese Vegan meals at Hakkei.
https://hakkei-yubara.jp/