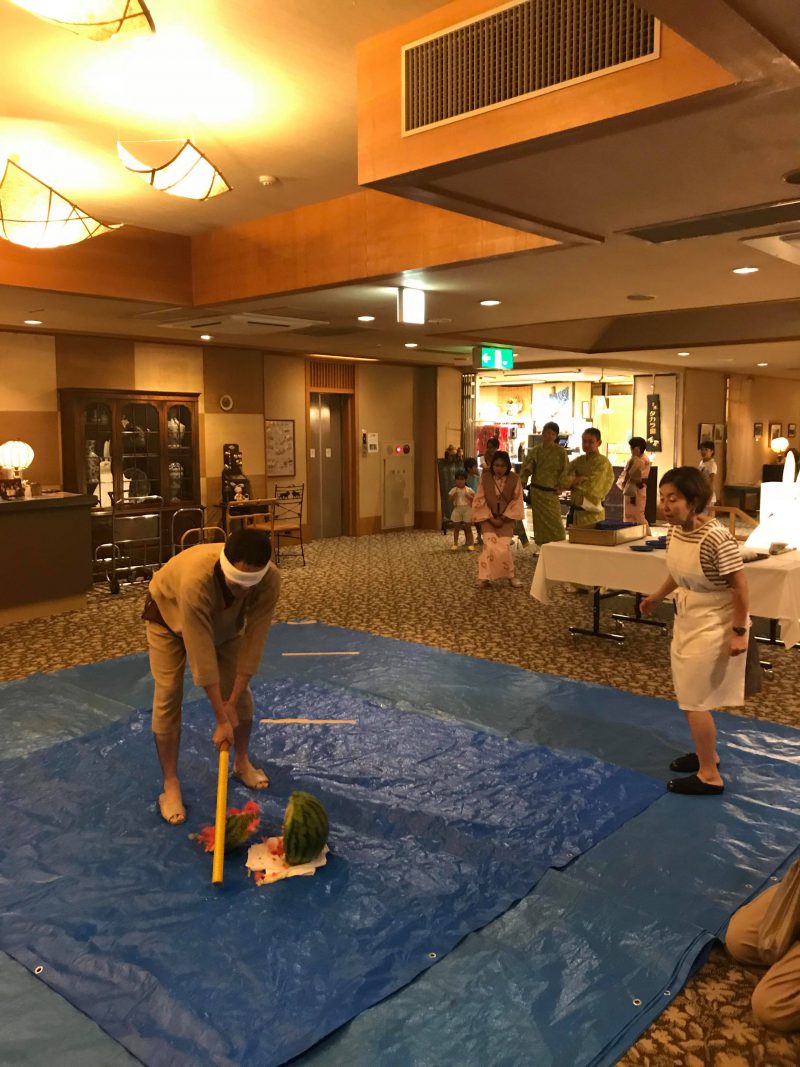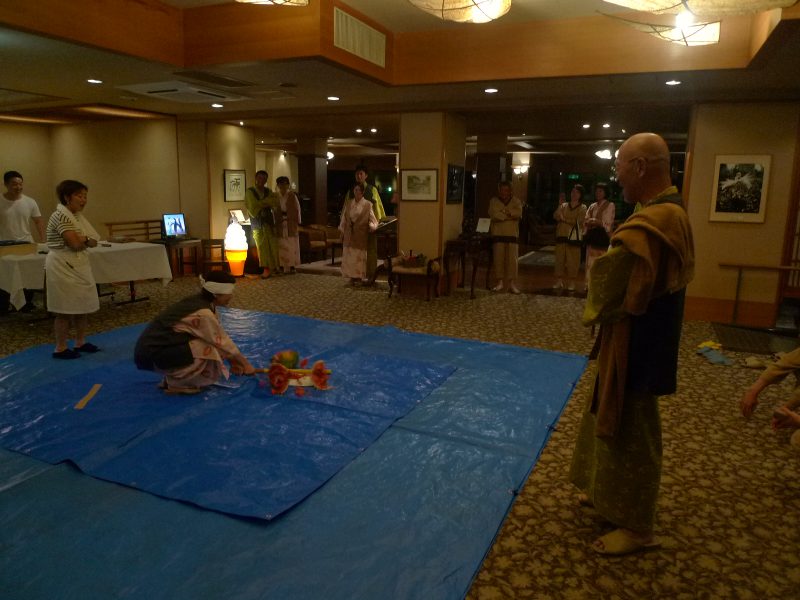 Suikawari (meaning watermelon splitting) is a traditional Japanese game quite large in Japan in the summer months. Watermelon Splitting is a traditional Japanese game of watermelon splitting with a stick while blindfolding.
You will see people play this game at beaches, parks, and various events.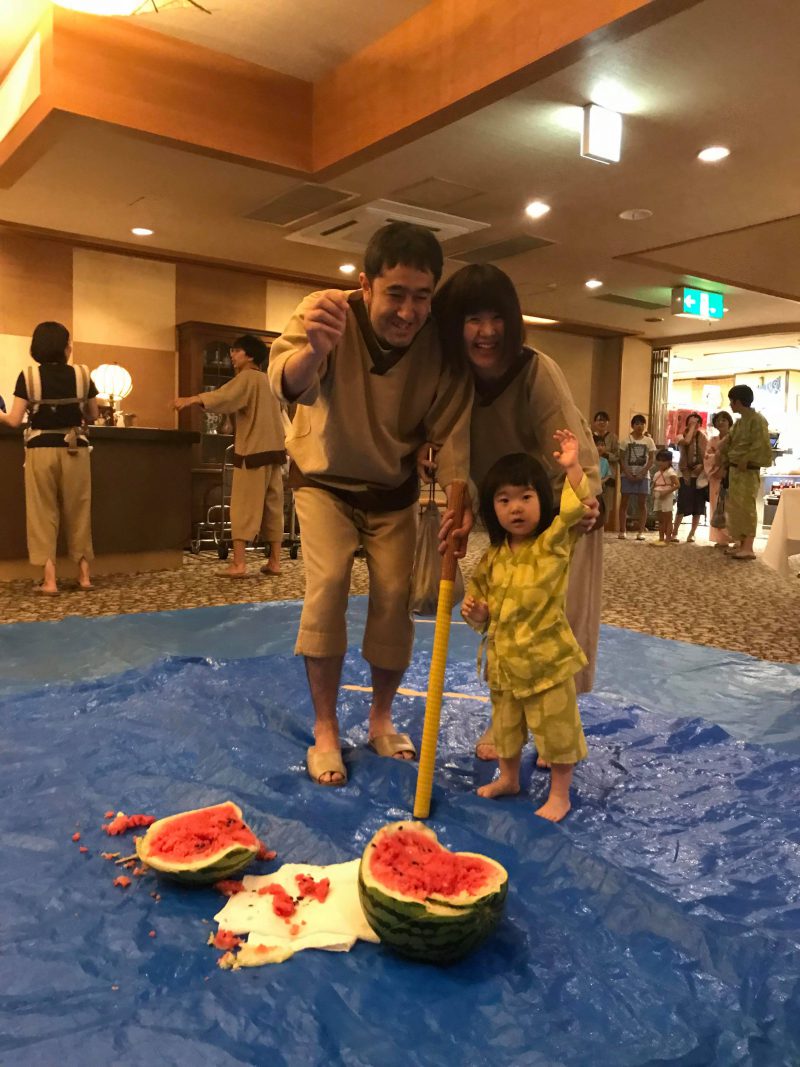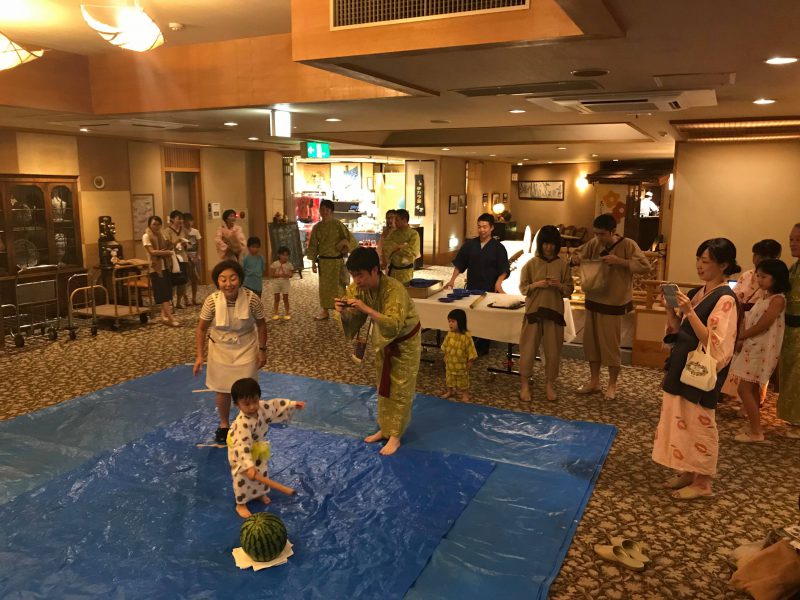 First you lay out a watermelon on top of a plastic sheet. Because no one likes a sandy watermelon. Then one by one participants will try to smash it open. Each round the stick bearer is blindfolded and spun around three times, handed a stick and allowed to have a 3 minutes at swiping a hit. The first to crack the watermelon open wins.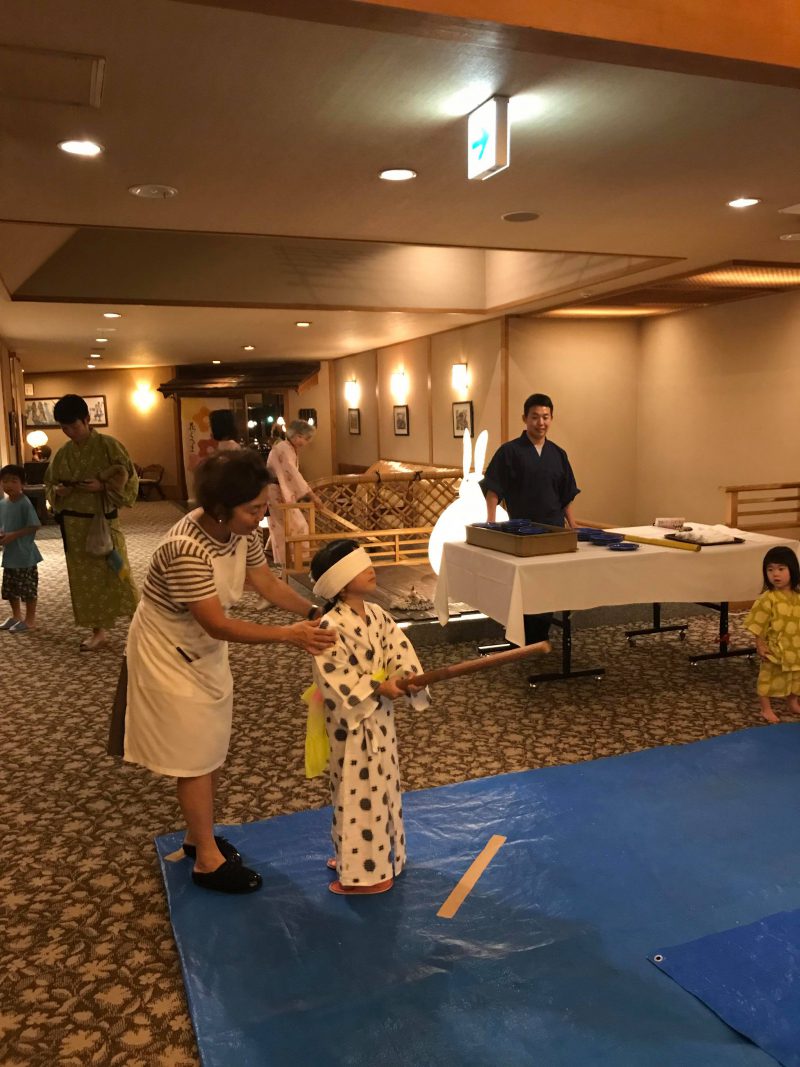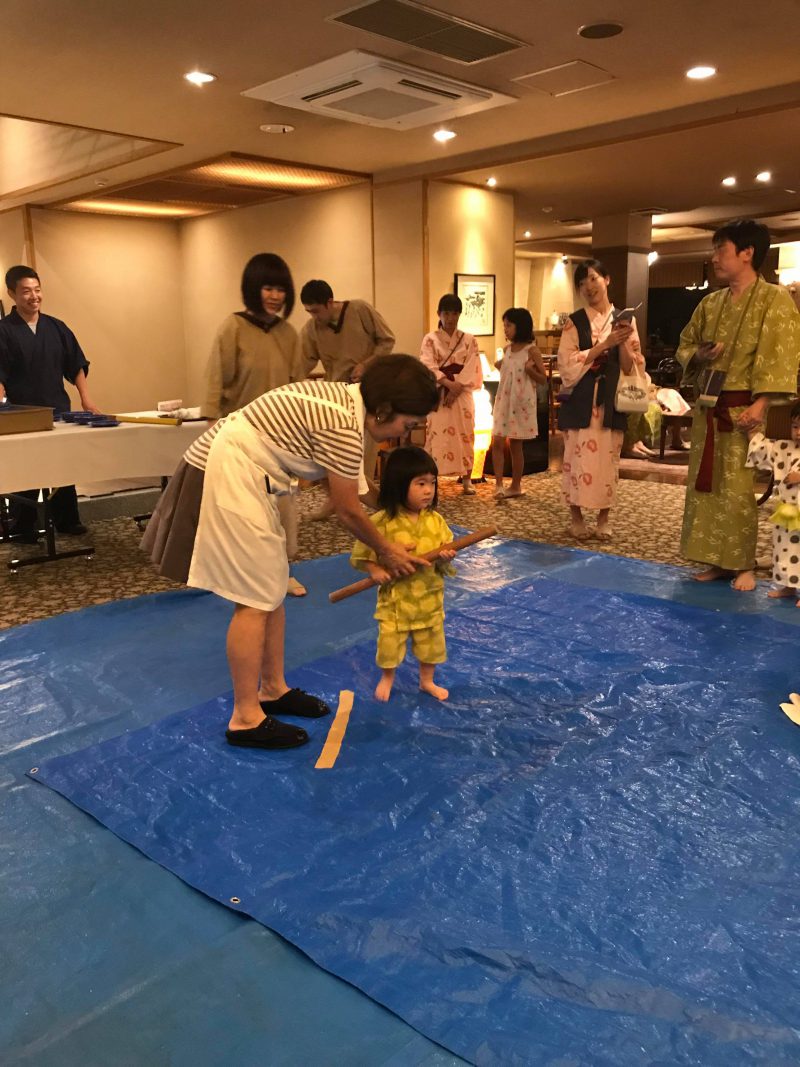 From 15th August to 31st August, Everyday Suikawari event will be at Hakkei with our guests.
This summer very popular in childrens, as above pictures shows the interest and children participation.
Interesting thing is that, unbelievably teams unite and work together like one team to break up just one watermelon.