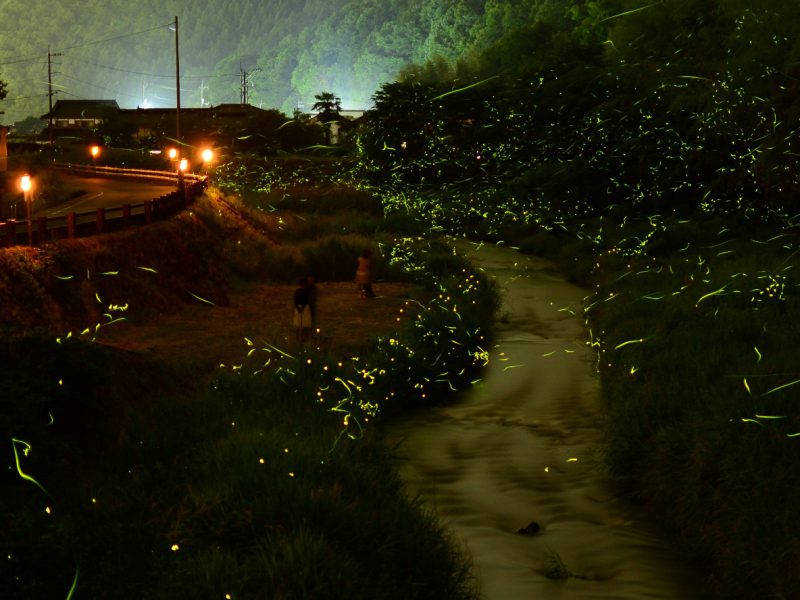 "June Limited!"  Firefly Bus "
The stars in the sky are falling down. Are you coming to see the Firefly dance.
Turns out to be flying fireflies all over the sky. For Hakkei Hot Spring June Limited "Firefly Bus"  so come on!
In early June, the Firefly bus will take you back to the Hakkei hotel. You can't miss such a rare opportunity.
The firefly of the Hokubo which is called Japan is beginning to fly. The Firefly bus runs from Thursday 7th June 2018. Reservations are still available on Saturday 9th. Hakkei will bear the bus price as long as it is a direct reservation during the period. I'll be waiting for your reservation.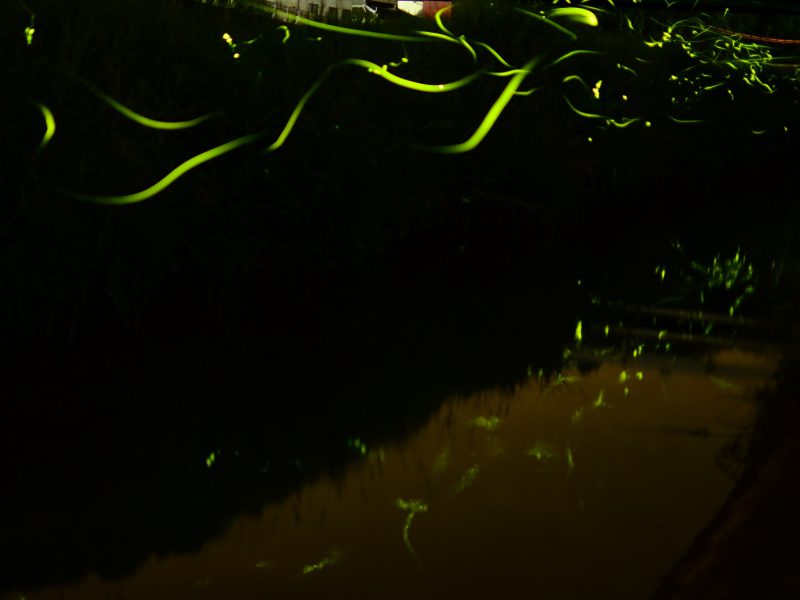 Maniwa city, fireflies began to fly. It is healed from the heart with a gentle light.
The occurrence situation of fireflies will change depending on the weather of the day. It looks good on a cloudy day with high temperature and humidity. Please walk along "firefly night light" installed along the river. In case I hope everyone who visits safely, enjoy fireflies. With the confidence of "Fireflies in our town is the best in Japan", the region is united. We all work together in making Maniwa city best Northern spot, with kind and hospitality of Hakkei Hidden Hot Spring Hotel.
Please protect manners and enjoy firefly appreciation.
We will be waiting to meet you soon, and lots of reservations from this June. Will share more information about Japan, so kindly follow us.