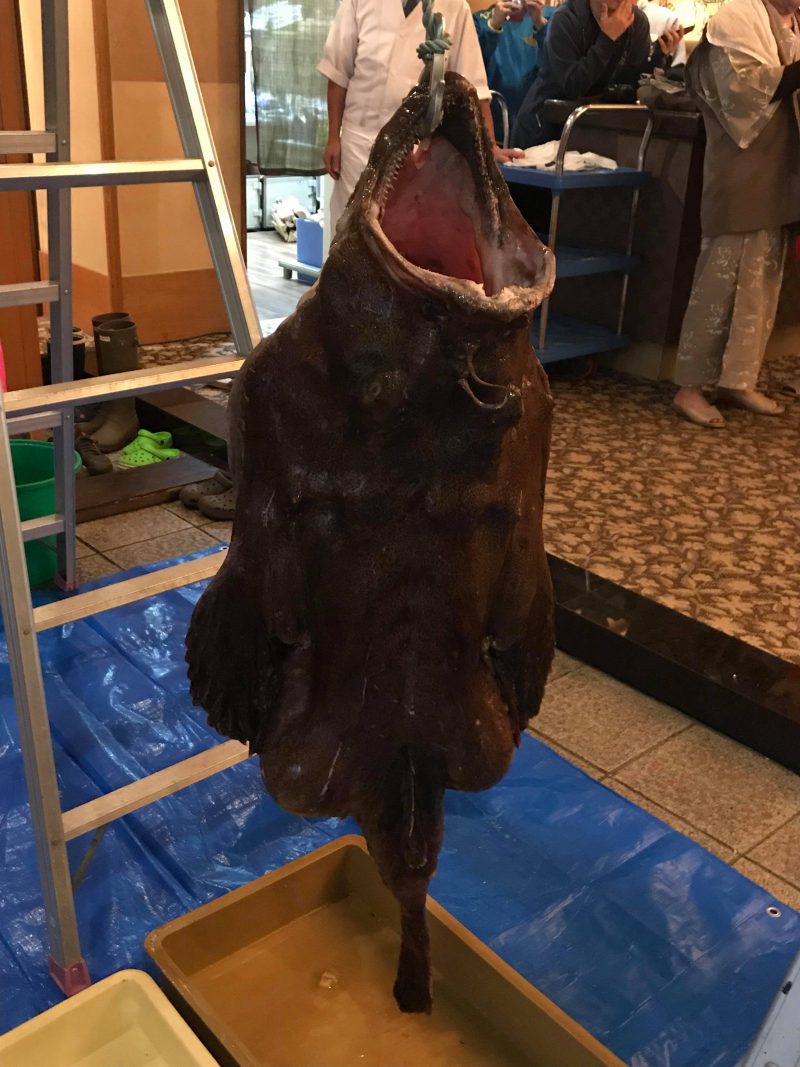 This winter season you can taste, Tottori Prefecture sea fish, named as Angler fish`Ankou`.
It is a grotesque fish with crushed flat fish, big head, huge mouth with sharp teeth.
However, its taste is pale white with plenty of collagen, meat is less fat and less caloric.


It is popular among women as well. You can enjoy to eat it from November to March.
Especially it is said that December to February when the river enlarges is a delicious time.
This year we introduce Ankou at Hakkei.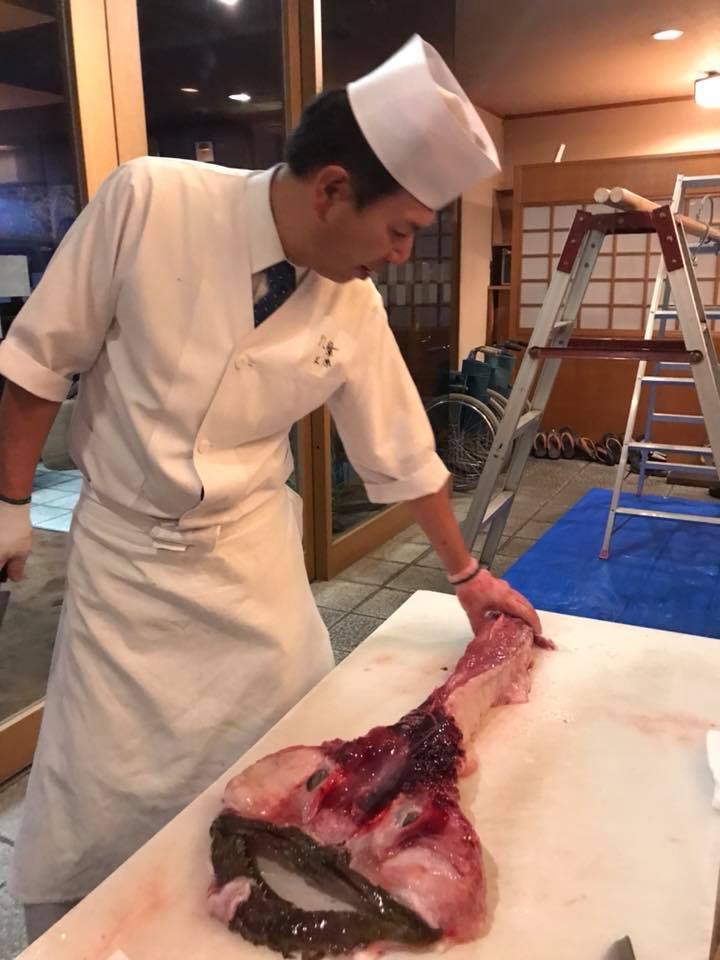 Master Chef slaughtered fish in front of our guests. Described all parts in detail during cutting.
From inside it is fresh, now kitchen staff will make it ready to serve for our guests.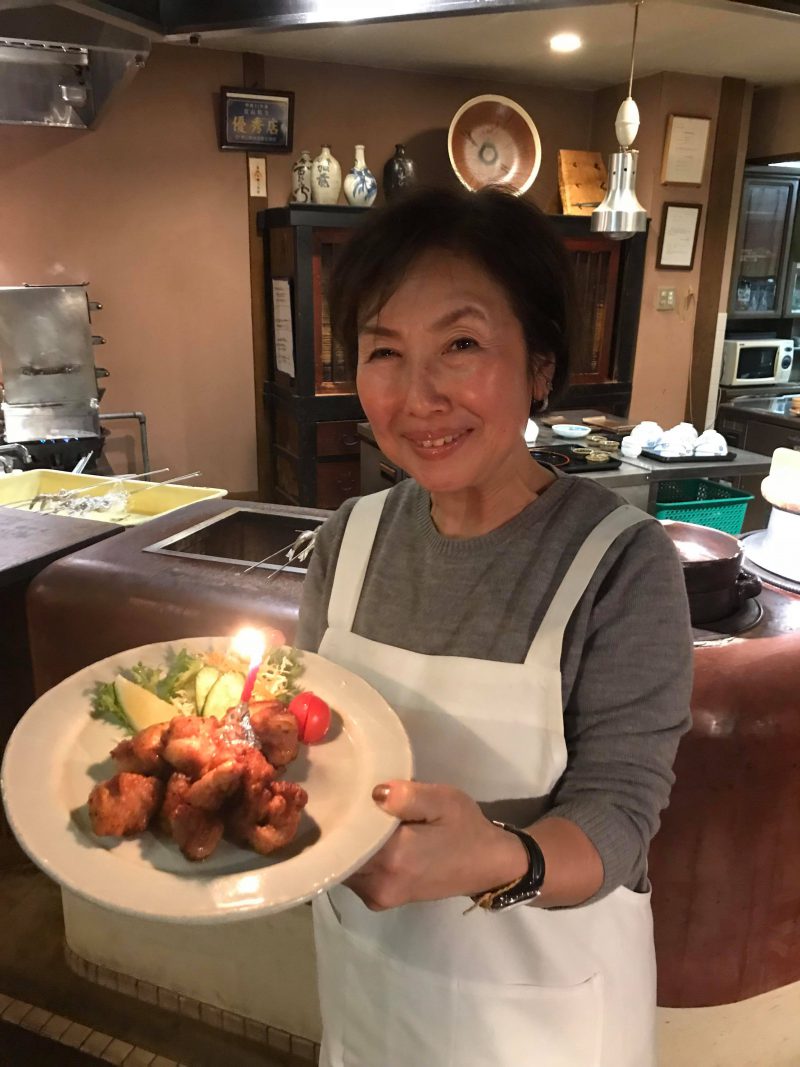 Okami San arranged surprised fried chicken for newly married couple. Honeymoon trip at Hakkei.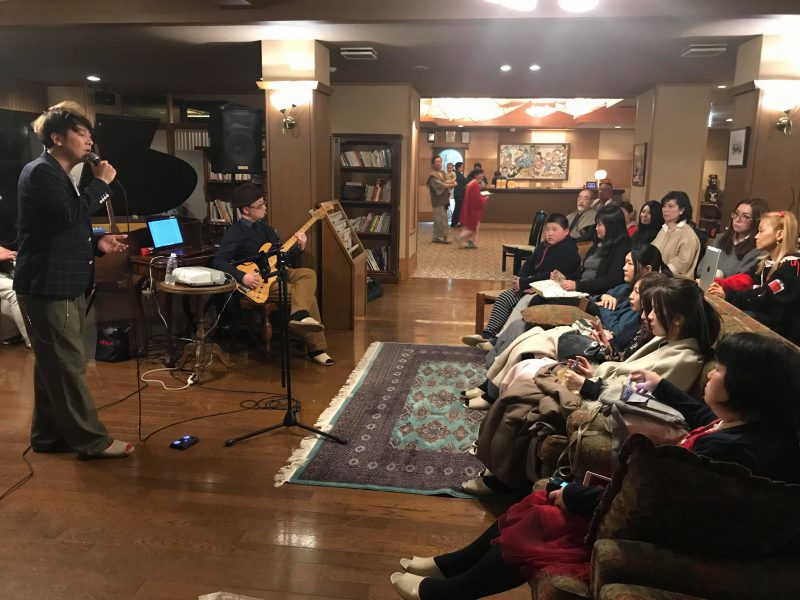 Night was full of entertainment at Hakkei`s Lobby. Doi san was live with our guests.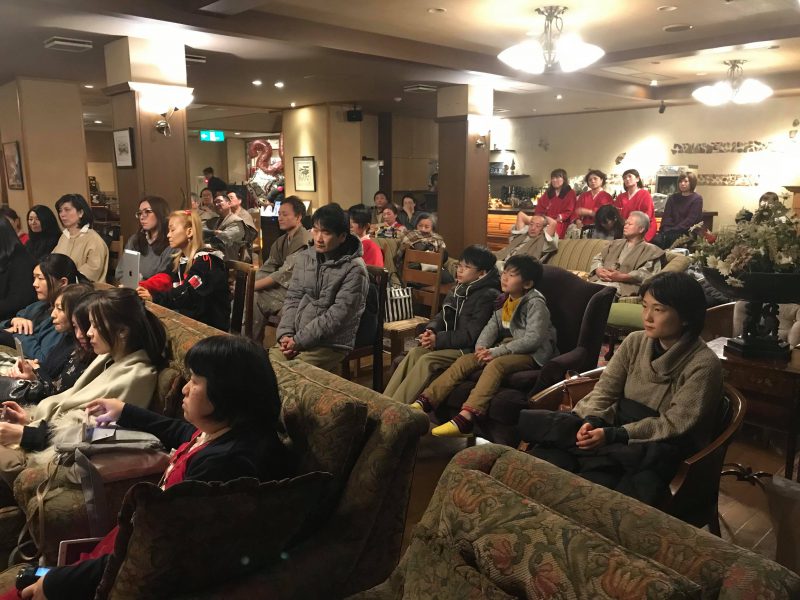 Day was full with events at last they have sound of music with a view from lobby, as snow also falling softly.
Kindly follow us for more information and events in Japan.